A digital resume provides online access to recruiters, HR professionals, and hiring managers. Digital resumes come in different formats, including PDF files, a plain website, or a downloadable document in either MS word or PDF format.
Having a digital resume ensures a great level of convenience for applicants. It allows them to post resumes on different platforms with ease.
Furthermore, you can also add links to your work to the resume that helps you showcase your portfolio to potential employers. It increases the chances of your hiring, which can positively impact your professional career growth.
Let's find out why you need a digital resume in today's era that will help you understand its significance.
Importance of Digital Resume
In the current digital landscape, companies prefer hiring candidates through an online process. Those days are long gone when you have to physically visit the office along with your CV and appear for the interview.
Companies usually ask candidates to send their resumes before the interview. It helps to get an idea about the professional background and experience of the applicant.
Whether you are a content writer, graphic designer, lawyer, or even sports person, having a digital resume is a must for everyone. It showcases your professional expertise and skills and helps recruiters to make the right decision.
Also, the presence of different online job search engines and platforms has increased the significance of digital resumes more than ever before.
With a single click, you can let your potential employer know about your educational and professional background. But to do that, having a strong digital resume is crucial that can increase your chances of employment.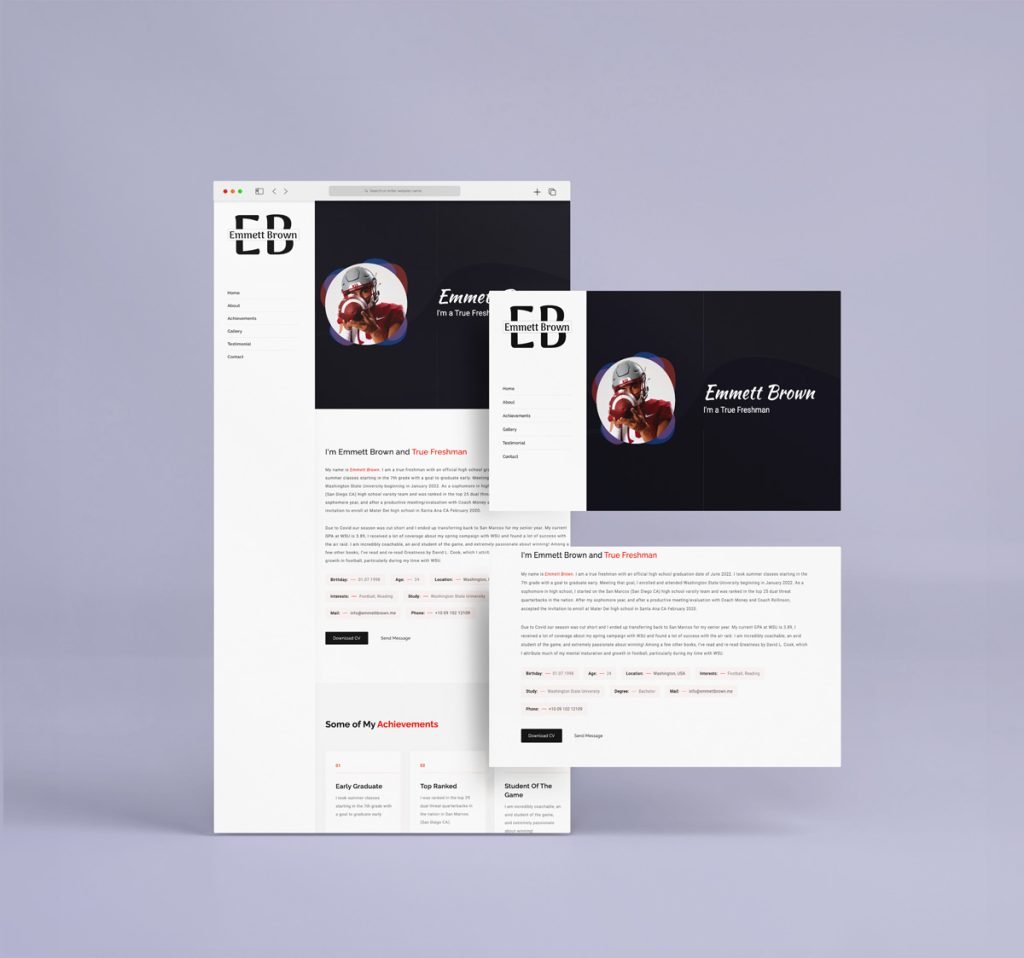 Here are some of the benefits that a digital resume can provide you.
Quick and Efficient Application Process
Having a digital resume can allow you to submit your application quicker than a traditional process. You can get connected with employers easily, and a digital resume also builds your credibility, which increases your chances of recruitment.
You have to ensure that you clearly mention everything in your resume that can help employers to know about your qualifications and skills.
Strong Online Presence
Digital resumes allows you to create a strong online presence. It can help you reach employers on different platforms, so with a solid online presence, you have a good chance of getting hired.
For example, if you are applying for a web developer position, then you can add a link to your online portfolio in your digital resume. It will create a good impression on the employer, and employers will consider you a reliable source.
Good Visual Appeal
You can try different things while creating a digital resume and be more creative. You can modify your layout or add a photo or video to your resume according to your expertise and area of interest.
To make your digital resume more visually appealing, you have to get the services of professional digital resume makers. It will help you create an engaging resume that will help you showcase your abilities more effectively.
If you are looking to get high-quality and eye-catching digital resumes, then contact us now. It will make a positive impact on your professional career and growth and help you accomplish your goals. This article will surely help you to understand the significance of digital resumes in the current era.